Creating environments where moments of joy, independence, and wellness are the focus
each and every day
Welcome to Tanglewood Trace
Upscale Senior Living Community in Mishawaka, IN
Nestled between Notre Dame and Elkhart, Tanglewood Trace is located conveniently in Mishawaka, IN. Within minutes of major highways, right off of Grape Road and near University Park Mall, our assisted living community is easy to get to, meaning friends and family will be able to visit often.
St. Joseph Regional Medical Center, a cutting-edge hospital brimming with medical professionals, is near Tanglewood Trace. Through the foundational relationships we've built with St. Joseph, quality emergency care is within reach should our residents ever need it. And because we treat your family as if they were our own, you can rest easy knowing your loved one will be taken care of, no matter what life situations arise.
Here is what a family member had to say about us recently: 5 Star Review:
"A little over a year ago my mom was diagnosed with cancer and at the time lived over 4 hours away. I was her primary caregiver and eventually I needed to move her closer to properly care for her. I looked at many places in town and Tanglewood was the most reasonable for her budget. She started out in independent living and as the cancer progressed, she eventually needed 24 hr. care and was moved to the assisted side. The nurses and staff went above and beyond for my mom. I felt comfortable leaving her in their care while I worked. They were very attentive as her needs changed and never complained They were always friendly and willing to do whatever was needed to make her feel comfortable. They also worked very well with hospice to help provide her care. I would highly recommend Tanglewood Trace to anyone who is looking for supportive care during such a difficult time."
Assisted Living Apartments Starting at $3,281, Independent Living One Bedroom Apartment at $1,995 and Two Bedroom of $2,375. It feels like Summer is finally making it's appearance. Contact Marlene or Amber today to learn about our Summer Villa Specials at $2,200 that's nearly a $1,000 a month savings! 574-277-4310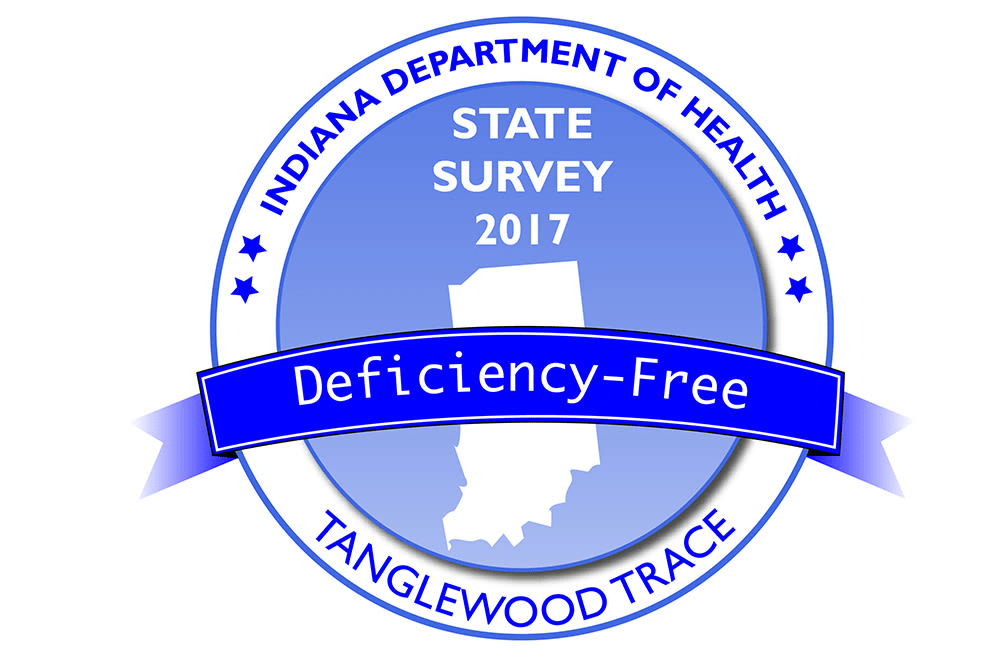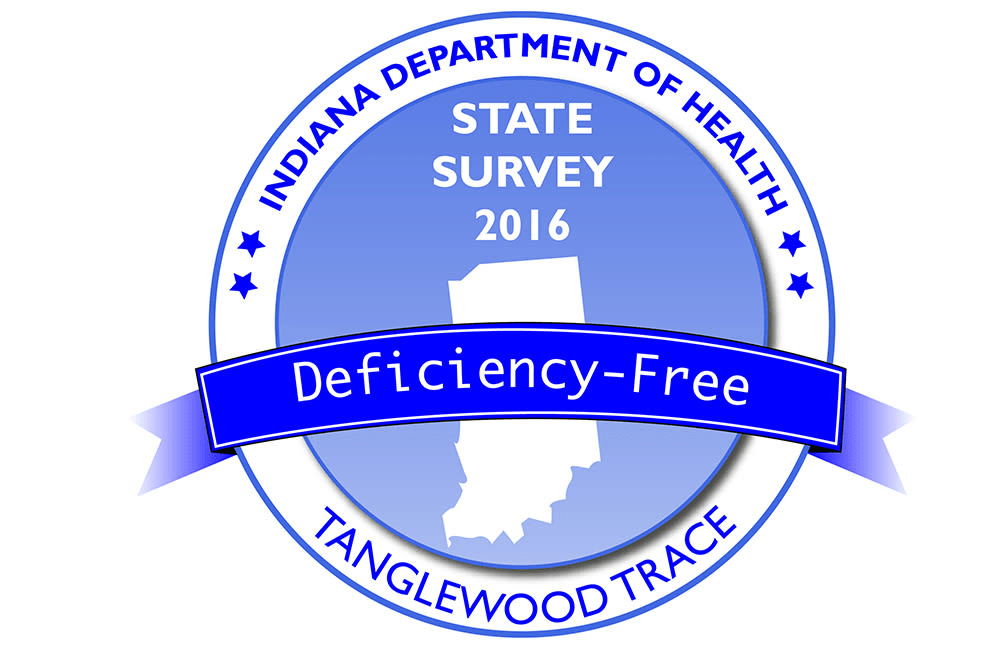 Tanglewood Trace

Services & Amenities

Tanglewood Trace provides a full range of exceptional senior living options. Our community offers all of the comforts of home with the added benefit of a team of experienced, caring professionals dedicated to providing you or your loved one with quality service.

Our warm and caring community offers services and amenities that give you peace of mind, including an emergency call system, which is monitored 24 hours a day, and care team members available around the clock.

Ridgeline Signature Programs Include:
J.I.W. (Joy, Independence and Wellness)
Welcome Home
Balance Fitness
Ridgetips
Marvelous Meals
Ridgeline Rock Stars
Koepp Attendance Award
Annual Awards
Madeline's Song
Ridgeline Management Company is a leading senior housing management company based in Oregon. Ridgeline currently operates properties specializing in retirement, assisted living and memory care. Ridgeline has proudly overseen the operations of Tanglewood Trace since 2015. Please note that the mix of signature programs listed below vary from community to community.
Our mission guides our philosophy in creating a senior services environment where seniors are in charge of their care; where we support each individual's choices and desires to experience senior living to its fullest. The seniors choose how they want to live as we walk along beside them as support.


At Tanglewood Trace, we believe in the power between staff, families, and seniors working together to create a real sense of community: where they enjoy living and working every day. Throughout this site, we have tried to give you a sense of what it's like to experience our senior living community, although it is no substitute for that warm feeling when you walk in the door. We invite you to visit Tanglewood Trace to experience the joy and security we can help provide.